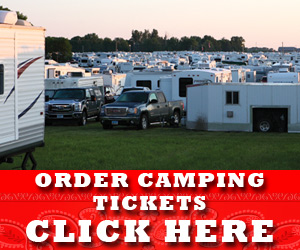 The 12th Winstock beanbag tournament will take place Thursday, June 15 at the Winstock festival grounds, beginning at 6 p.m. This year there will be four brackets.
A Top Prize bracket, which will cost $40 per two-person team, will feature a first-place prize of two reserved seating tickets for Winstock 2023 tickets, along with other prizes.
A regular bracket and a co-ed bracket will cost $20 per two-person team, with great prizes provided.
A Have-Fun bracket for those who want to come and throw some beanbags just for fun will cost $10 per two-person team. Prizes will be awarded.
All decisions of the tournament organizers are final.
Registration
Register onsite Thursday, June 15 beginning at 4:30 p.m. inside festival grounds. No pre-registration accepted. All people that register are eligible for a drawing for Winstock 2024 tickets! Must have a wristband and be attending Winstock 2023 to register and participate.
All artists/performance times subject to change without notice.